Hello fellas!
We are proud to announce that Getform has been successfully completed the YCombinator Startup School's online program!
Startup School is an online program of YCombinator, one of the prestigious Silicon Valley-based startup accelerator, created for founders actively pursuing their own startup. Y Combinator had accepted more than 15,000 startups into its Startup School online education program recently and Getform was one of them!
After we have been accepted,  we have followed 10 weeks long Startup School 2018 online program. We wanted to use the concepts covered during the course for our upcoming new version Getform 2.0. And at the end of the program, we have successfully completed the course.
If you haven't subscribed to upcoming Getform 2.0 yet, you can do it from the following link to get 2 months of Basic package for FREE on the launch.
Upcoming page:  https://www.producthunt.com/upcoming/getform-2-0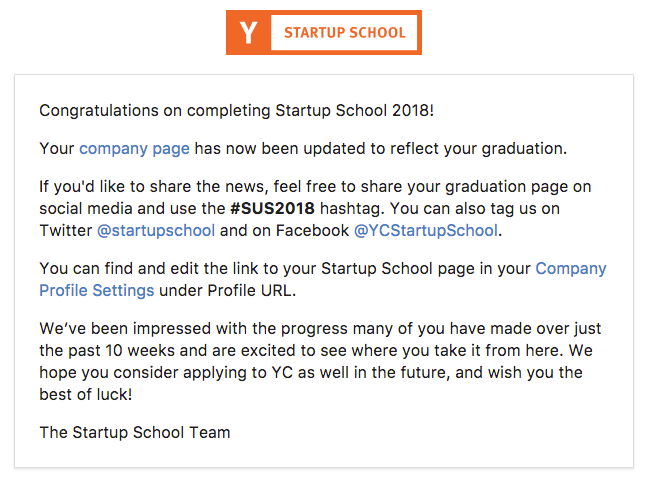 Getform's Startup School Company Page: https://www.startupschool.org/companies/XHa4RY9fOmTPBA
Stay tuned for more updates and news from us!
Mertcan from Getform,
Home for your forms